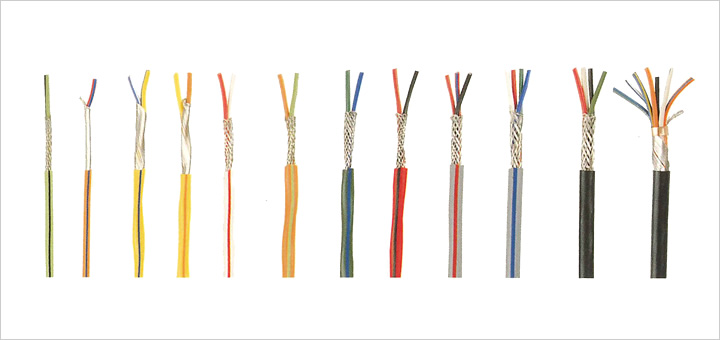 Shielded Automotive Cables Overview

These cables are specialized for automotive electronic equipment. Installation of multiple types of electronic equipment, such as various moving parts, car navigation systems, head-up displays, security systems, etc. requires noise-free environment. These cables are utilized in a wide range of applications in regular vehicles, motorcycles, large-scale buses and even large-scale vehicles for civil engineering and construction.
Shielded Automotive Cables Features
This product can eliminate inter-wiring and external noise and also reduce impacts of noise to other equipment by high-density shields, such as braiding, spiral winding, conductive plastics, metal foil presser-winding, etc. Insulation materials can be selected from heat / cold-resistant vinyl, cross-linked polyethylene, cross-linked vinyl, etc. depending on usage environment and purpose. We also respond to requests for line / spiral processing of insulation and sheaths*. We have varieties in color setting selecting combinations of 10 primary colors and stripes.
*Sheaths are limited to embedded lines.