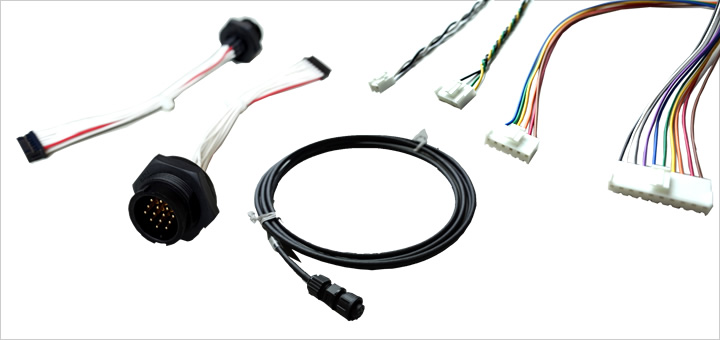 Connector Assembly Overview
Dedicated in-house terminal processing spaces are reserved. It is our consistent production which enables us to respond to short deliveries. We are capable of a wide range of terminal processing, from crimping and soldering of terminals made by various manufacturers to attachment of high-frequency coaxial BNC connectors and etherCON (RJ45) upon your request.
In addition, we request our affiliate factories for forming of various molds for AC / DC connectors, switches, etc. We deliver high-quality products made by dedicated manufacturers inside and outside Japan from design and mold making to molding.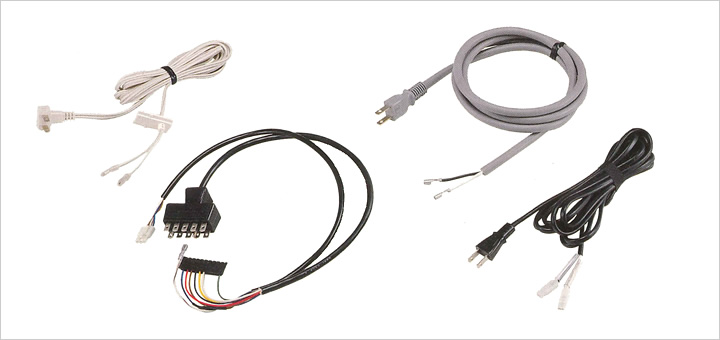 Connector Assembly Features
We process terminals depending on the application and deliver the processed cables. You can connect them with equipment lines as they are.
Why should you ask us, a special electric cable manufacturer, for processing of terminals and forming of molds?
It is because we can "optimize the designs." We have sales personnel and engineers with excellent knowledge in designing of connectors, processing of terminals, forming of molds and also transmission technologies. Therefore, we can propose the best designs for internal structures and shielding of electric cables, insulation materials, processing of connectors, etc. in consideration of application and usage environment. We will meet your expectations with "processing of terminals in the way that only a special electric cable manufacturer can do!"