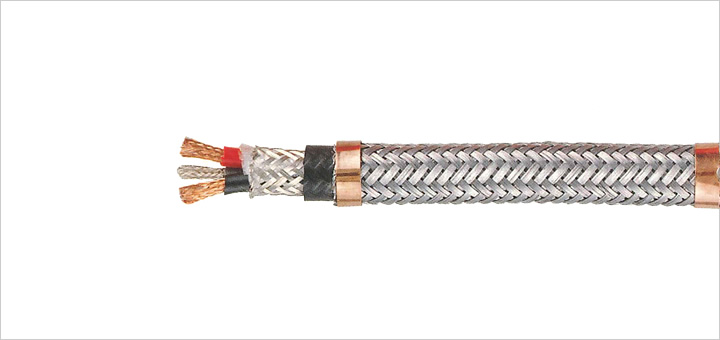 Armored Industrial Cables Overview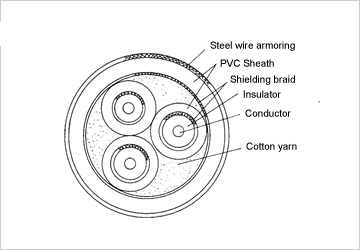 These cables are capable of high-quality signal transmission even in severe usage environments, such as being buried under chemical-scattering industrial plants, or being trapped under vehicles or other heavy objects at construction sites, or even placed underwater / undersea, etc. Regular industrial cables are firmly protected by "braid armors (braiding of iron wires or steel wires)" or by wiring through flexible metal tubes. This prevents cables from being damaged by external factors, such as loads, lateral pressures, chemical substances, etc.
Armored Industrial Cables Features
Main cable units have the same design as regular industrial cables. Selection of metals for armoring depends on the purpose. We also offer products which wire through flexible metal tubes, such as stainless tubes, etc.
In addition to armoring the outermost part of cables, sheaths can also be applied on top of the armor.